We believe it's long overdue that we start serving Mother Nature and making Earth a better place for us and our upcoming generations. It is our responsibility to make sure that we take care of our Planet. We all know that the plastic pollution has a really big negative impact on our oceans and wildlife health. Dumping plastic waste in the ocean is a big threat to marine life. It is past time for us to look for alternatives for the plastic products that we use in our daily life, and contribute actively to the health of the environment. It is time for us to start using Eco friendly Disposable Products.
Let us have a look at the Top 5 Eco friendly products you need your life right now:
ReusableBags
Our planet is suffering with the massive amount of plastic waste we churn out continuously. A big amount of plastic waste is from the plastic bags used by us for our everyday shopping. Apart from causing land pollution, plastic waste also ends up in our oceans, and threatens the marine life. By making a minor change of carrying our own natural fiber reusable bags for all our shopping requirements, we can make a huge difference. Always remember to refuse plastic bags at any store you visit. This forces the companies themselves to change their policies on plastic usage in their stores.
By using eco-friendly bags, you will be contributing towards the reduction of pollution that is caused by plastic waste. In overall, reusable bags were invented to minimize the effects of environmental degradation that is caused by plastic bags. Reusable bags are available in various designs, quality, materials and prices. You can even get the bags customized. Let's replace plastic bags with Eco friendly reusable bags and Save Mother Earth.
For bulk orders, please click here
Eco friendly Disposable Bottles
The next one is obviously the Bottles, for sure everyone would have bought mineral water from the shops while we travel, most of them come in plastic bottles. Once we finish the water, we just throw it in the garbage, but do we think about what happens next to those plastic bottles?
These bottles have adverse effect to our Mother Earth. So, what is the solution to this? Ofcourse the solution is to start using Eco friendly disposable bottles.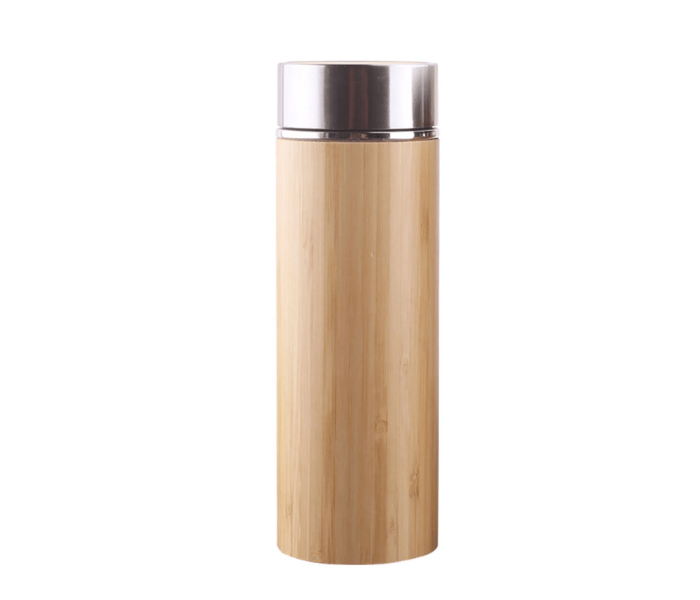 These are biodegradable, compostable – earth friendly bottles which does not harm the environment. Paper water bottles, Bamboo water bottles, Clay water bottles and many more eco friendly bottles are available in the market today, Grab your Eco friendly Bottles today and replace the plastic bottles.
Compostable Waste Bags
We all take care of ourselves and our home and make sure that our home is clean and hygienic. We always make sure there is no waste lying around, we dump the wastes in the public dust bins but there are so many people who put the wastes in the plastic bags and then dump it in the public bins. We always need to think about the future, not only our future, but the World's future. We always dream about a world with no pollution – have clean and fresh air, healthy people. But to achieve it, we need to start doing our part. Let us stop using plastics and replace it with eco friendly products.
There are compostable waste bags available in the market, these waste bags turn into compost over time. One of those benefits is compost's ability to reduce green house gas, compost can help soil absorb carbon. Composting breathes life into the environment. There are compostable trash bags made of 100% plant starch material (PSM), bioplastics based on natural renewable plant starch extracts, and can be composted in backyard or home composting facilities. In the case of composting, it is released as water, humus, and CO2 within six months and returned to the ecosystem to complete the organic cycle.
Eco friendly Plantable Pens
We need to admit that, pen is one of the most important companions in our life, almost every day there will be instances where we will have to use a pen, be it signing a cheque or noting down some important points or filling a form. Most of the pens used by us are made of plastics, once the ink is finished, we just throw it in the garbage and then buy new ones and this cycle goes on, it never ends.
Have we ever thought about using Eco friendly pens? Yes, there are eco-friendly pens available in the market, Save The Planet has introduced innovative and unique Eco-friendly stationery.
These pens are Eco friendly and 95% bio degradable and compostable. These pens comes with Seeds at the bottom so that once the ink is finished you can plant it nib side up in a nice pot with good location, sunlight is key, then give it some water and lots of love. Finally, in 5-10 days you will see it grow up to become your first step towards Saving the Planet.
Isn't that amazing? Get your Eco friendly stationeries today
Click here to buy this product from Amazon
For bulk orders, please click here
Disposable Cutlery for parties
Cutleries – an unavoidable product in our life. We do buy plates made of fiber, ceramic, glass for our home use, but when it comes to having a function, a get-together at our home, most of us goes for disposable plates which makes the cleaning works easier. There are so many types of disposable plates in the market, but do we go for an eco friendly one?
We at Save The Planet – have top quality disposable cutleries – Eco friendly disposable plates, Spoons, Forks and Knife. These are 100% biodegradable and compostable disposable dinnerware. The eco friendly disposable plates are made from natural fallen leaves – Areca palm leaves. Eco friendly disposable spoons, forks and knives are made from the bark of Birchwood trees. These disposable cutleries are ideal for parties, picnics and travel.
Click here to buy these cutleries from Amazon
For bulk orders, please click here
Conclusion
More than a 1 million seabirds and 100,000 marine animals die from plastic pollution every year. There are now 5.25 trillion macro and micro pieces of plastic in our ocean and 46000 pieces in every square mile of ocean. It is our responsibility to make sure that we take care of Mother Earth. To save our world, we have to stop using plastics. By using Eco friendly products we are saving Our Planet, for a better tomorrow.